Recently our administrators were given iPads to use in order to increase efficiency. After soliciting my PLN and doing some hands-on research I have compiled a 'getting started' app list. Here are the apps I encourage you to check out if you are just getting started with using your ipad.
Access to documents:
This depends on where you store your documents, but here are some choices:
Some districts have the ability to access a school's network drive through a workspace platform app.  Ask your IT department if you have a similar ability. If you have this ability then you can open, edit and save all in your network drive.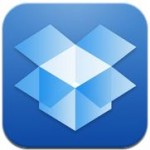 Dropbox (1gb free): Access documents from all devices through this great app. This just gives you access, you will need to think of what app you would like to open and edit into. Pages (see below) will give you a good app to open with and edit as needed.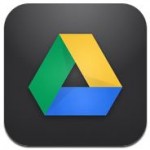 Google Drive (free) : If you store your documents using google this is a great app to have. Easily allows you to access, edit, and share your google docs.
 Evidence collection for observations:

Pages: Apple's mobile version of word processor software (You should also look at Numbers for spreadsheets and Keynote for presentations) After adding your notes you can email the document to yourself for later saving, or save it directly to iCloud, Dropbox or Evernote.

Evernote : Accessible from all devices, searchable notes, can also add audio and images. Can use Skitch to make notes on images and save as well. Also great for basic note-taking and information gathering.
Other productive apps to start with:
pdf expert (9.99) Annotates pdfs, can save and upload to dropbox, views all docs and unzips zipped files.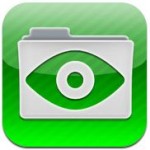 GoodReader: (4.99) Annotate, highlight and read your digital text. Very similar to PDF expert, can read, make notes and send via email, or if you like you can then send it to Evernote or Dropbox.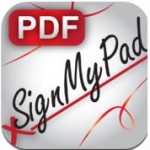 Signmypad (3.99) Sign requisitions on the go!
Display recorder (1.99) -Records your ipad, creates video of your actions so you can easily create tutorials for others, or reminders for yourself.
Grafio (8.99) Create flowcharts, diagrams, mindmaps and then upload to Evernote or email them to yourself.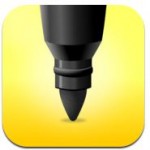 iBrainstorm (free) is a collaboration and brainstorming tool.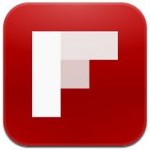 Flipboard (free): RSS feed for your social and news media. I like this tool because you can add your twitter feed, google reader feed, as well as news feeds based on your interests.  It's like a digital magazine tailored to you. How cool is that?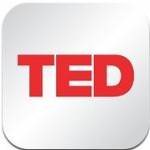 TED (free) Access TED's inspirational talks, because everyone needs inspiration every once in a while.
Paper (free) Create sketches, notes, diagrams, digital stories and more. The free is very basic, in order to add more colors and affects you will need to add, and pay for these functions. I like how your ideas are stored in journals that can be easily flipped through.

Chrome (free): By downloading this web browser you get another way to access the Internet. Some like this better than Apple's Safari.
Please note: Remember it all comes back to the purpose of a tool.  I suggest you download these applications and then see how they can be used to help your productivity and efficiency. Once you get a routine you will find some apps you prefer over others. Also remember that if you are using iCloud then your Pages, Numbers, and Keynote documents can be setup to be saved there. A great way to have your documents backed up, as well as synced and accessed from any device.
Other resources for new ipad users:
40+ Super Secret iPad Features and Shortcuts Great list of shortcuts and "I wish I knew that" kind of features.
Do you see an app that is missing from this list?  Please comment below and let us know what you are using and why it helps you.
Coming soon to a post near you: Apps for Creating