So, I forgot to vote for the 2010 Top 100 Tools for Learning this year but that won't stop me from making my list now. These are my 2010 top 10 tools that I use and I encourage other educators to use with their students, as well as for their own professional development.
I'm putting them in two big categories, first one for use with students and the second for educators to use for learning. I have also added three at the bottom that I use for various reasons and I feel are invaluable.
Top Learning Tools: These tools are great to work with students to create projects that can show evidence of learning.
Glogster edu: Digital poster tool that is free for 100 accounts. Has a teacher dashboard where teachers can monitor student glogs and others can comment on each others glogs.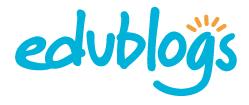 edublogs and kidblog: These blog platforms are tied in my eyes. They both provide a great blog platform

for students to write.

Voicethread is a great tool where students can add images with captions and add their comments. Comments can be added via audio, video, or text. The free version allows teachers to create a voicethread and have students comment using their account (or if old enough their own accounts). The Ed.Voicethread is only $1.00 a user and is definitely worth it. With this version districts have an account and educators can set up their classes and students in a more secure environment. From here students can comment on their classmates' voicethreads and create projects where the teacher can manage it.

Audacity: Great, FREE audio editor for creating podcasts. Audacity is a basic audio editor, but really gives everything students need to create professionally sounding podcasts.  Only thing to make sure you do is to download lame file so that you can export as mp3 when you are finished. No big deal, just another step. At our school we put audacity on our image and then have the lame file on a shared drive (that also has audio tracks for students to use in their podcasts). It has worked great for the past several years.

Wallwisher: Love this quick, easy tool to have students brainstorm ideas or answer open-ended questions on a 'post-it' wall. Students don't have to be logged on or have an account.
Top Educator Learning Tools: These tools are tops on my list of where I go for my professional development, cause we all have to keep learning!

Twitter: My twitter PLN is amazing! Check out my PLN research 2010: Why have one? on youtube.
Diigo: Where I go to keep my own bookmarks organized, as well as a great place to search for sites from my colleagues and the community at large.Check out my bookmarks at http://www.diigo.com/user/djainslie
Other tools that I use for various reasons that get mentions:

Mind42: I love using this to organize my thoughts into a mindmap. I also use this tool to keep notes on all the web tools I explore on my 'Web 2.0 Tools' mindmap.
Prezi: Great tool to create amazing presentations. If it had a teacher dashboard it would make my list above, at the top. Hopefully they will design something soon.
docstoc: Love this tool for sharing presentations and documents online with educators and students.
It is interesting to see how some of these tools have remained big on my list and others not so much. Check out my 2009 list to see the changes.