I read Daniel Pink's book Drive last January and am now rereading it for a book discussion with our Instructional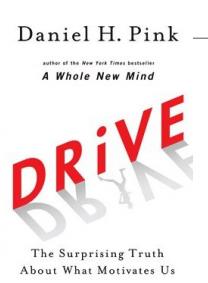 Administrator's group at school.  Providing students with meaningful projects and tasks that involve autonomy, mastery, and purpose is key to motivating them, and this book really gets to the root of that motivation. Last January I wrote a post, "Two Questions that can change your students' lives" that was inspired by a video outlining 'Two questions that can change your life' from the book. These questions were:
What's my sentence?
Was I better today then I was yesterday?
In this post I gave some ways to digitally engage students with these two questions. Today I found another tool that can be used for the first question.  It's called Six-Word Memoirs and is basically a tool where students, or anyone for that matter, wr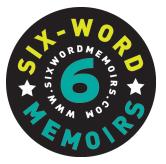 ites their memoir using six words. Their memoir then gets submitted onto the site for others to read. What a great way to get students to write their sentence, and to publish it. Students can also submit a picture to go with their memoir. I can see using this with your students by having them write their six word memoir, creating an image with that memoir on it and uploading it to the site to publish. No special tools required to do that, just a simple image editing tool, or create the image in PowerPoint and save the slide as a jpg, then upload it.  Please note, students do need to have an email to register at Six-Word Memoirs in order to publish on the site.  You could also take your created images with the six word memoirs and have students add them to their blog, then let the discussion begin.