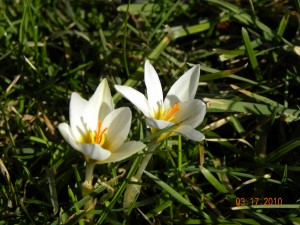 #356 Challenge Idea:
Curriculum connection: seasons, change of seasons, environmental changes
Have students use digital cameras to take pictures showing signs of spring. Then, depending on their age have them illustrate their picture, either with a written sentence or a recorded audio narration.  Put all your pictures into a slideshow/digital storytelling type program like PhotoPeach or Photostory and create a video of 'Spring is here'.  You can also take some of the same scenes around your school during different seasons to highlight how our environment changes.
To see other digital storytelling tools check out my mindmap on mind42 Web 2.0 Tools